Are you looking for authentic Moroccan rugs that are customized to your tastes? Moroccan Bazaar is a leading seller of handcrafted Moroccan rugs, offering custom sizes, colors, and designs to suit your needs.
We work directly with master weavers in Morocco who use traditional weaving techniques that have been passed down through generations. Each rug is made from the finest natural materials, including wool and cotton. The dyes are organic and made using ancient natural processes that produce vibrant colors.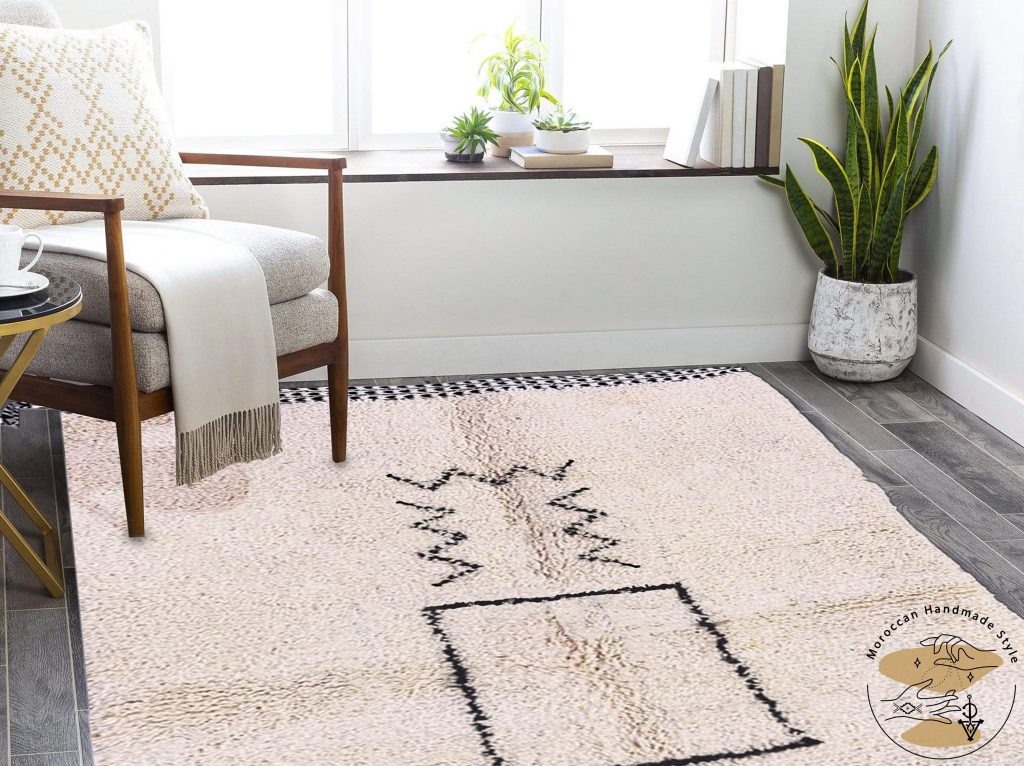 Choose from a huge selection of traditional Moroccan rug patterns like Beni Ourain rug, Boucherouite, Zanafi, and Kilims. Or create your own custom design to match your home's decor and furnishings. Our weavers can make rugs in any size up to 15 feet x 25 feet. Round rugs, runners, and square rugs are also available on demand.
Select colors from our large color palette or provide your own custom colors to be matched. The choice is yours! Every rug we sell is one-of-a-kind, featuring handmade charm and subtle imperfections that add character to a natural fiber rug.
Home Moroccan Rugs provides complimentary shipping worldwide along with a 30-day return policy. We stand behind the quality of our rugs and provide a 100% satisfaction guarantee.
For handcrafted Moroccan rugs tailored to your tastes, at fair prices with excellent service, look no further than Moroccan Bazaar. Start designing your custom rug today! Our friendly team is happy to guide you through the custom ordering process to ensure your perfect rug is crafted just for you.
Create a rug as unique as you are. Only at Moroccan Bazaar – Custom Moroccan Rugs Made Your Way!