Moroccan rugs are renowned for their colorful and eye-catching designs, and the traditional red rugs are particularly stunning. Handcrafted in Morocco for centuries, red Moroccan rugs are infused with the colors and motifs of Moroccan culture.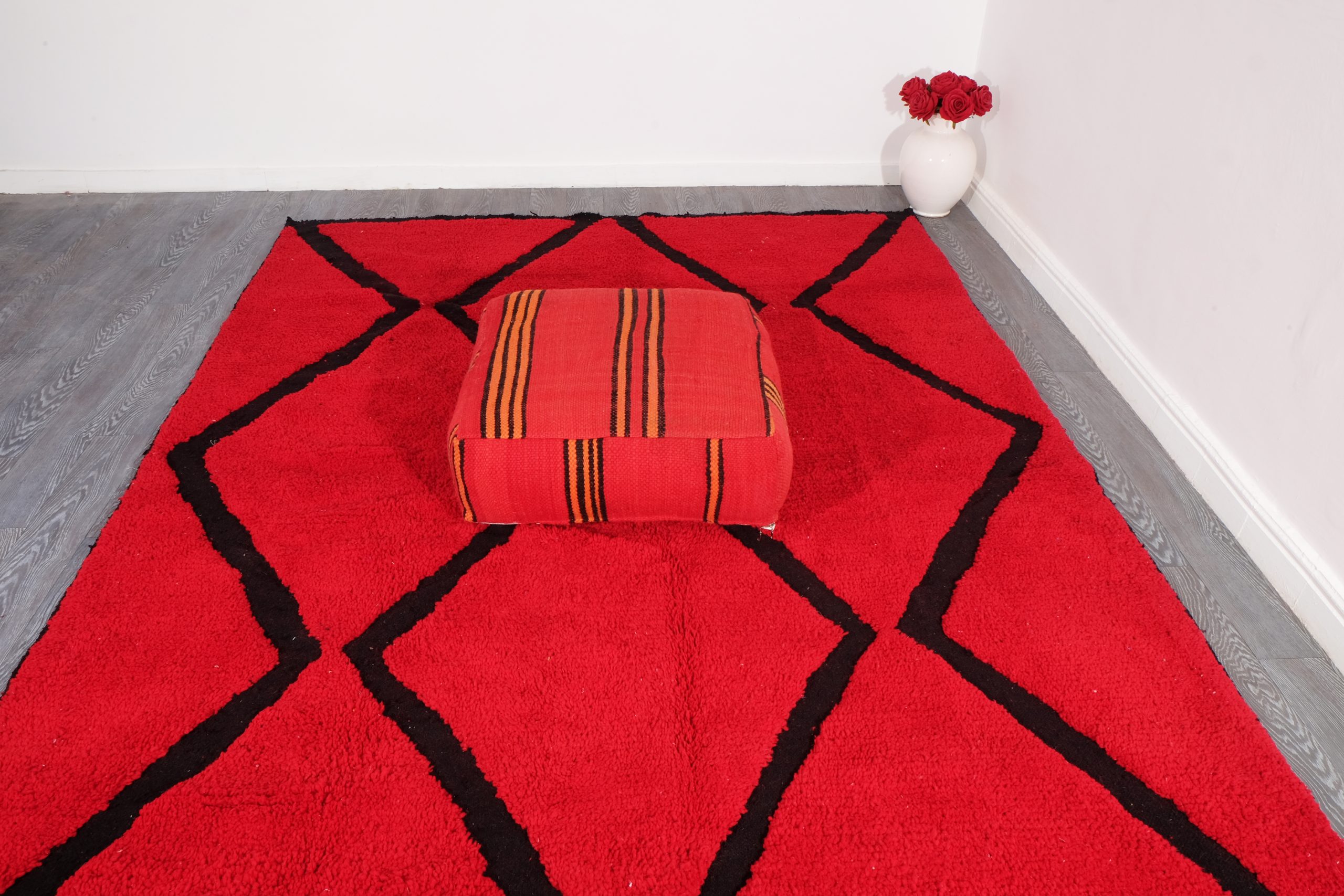 Our selection of red Moroccan rugs includes:
Beni Ourain rugs – The iconic red and cream wool rugs from the Beni Ourain rug in the Middle Atlas mountains. Simple yet striking in design.
Boujad rugs – Colorful handmade rugs featuring geometric tribal patterns and symbols in bright reds, pinks, and oranges. Made of soft wool and cotton.
Azilal rugs – Vibrant red mountain valley rugs from the Azilal region, featuring intricate floral patterns and diamond-shaped embellishments. Made of high-quality wool.
Custom rugs – Striking overdyed rag rugs from morocco, colored using natural plant dyes and featuring a patchwork of textures, embroidery, and fraying. Each one is unique.
Vintage Moroccan rugs – Highly collectible vintage red rugs from major Moroccan rug-making centers, including Rabat, Salé, Azemmour, and Sefrou. Many are museum-quality pieces dating back 50+ years.
Our Moroccan red rugs are certified as fair trade products, sustainably and ethically handcrafted using traditional weaving techniques passed down through generations. The natural dyes and lanolin-rich wools create rugs of great beauty, character, and comfort.
Bring the warmth and artistry of Morocco into your home with an authentic red Moroccan rug from our collection. Our prices are highly competitive and we offer free shipping worldwide along with lifetime support for your rug.