Looking to add a touch of exotic style to your home decor? Moroccan rugs and carpets are a fantastic way to incorporate bold patterns, vibrant colors, and luxurious textures into any space. Known for their high-quality construction and intricate designs, a genuine Moroccan rug will transform a room.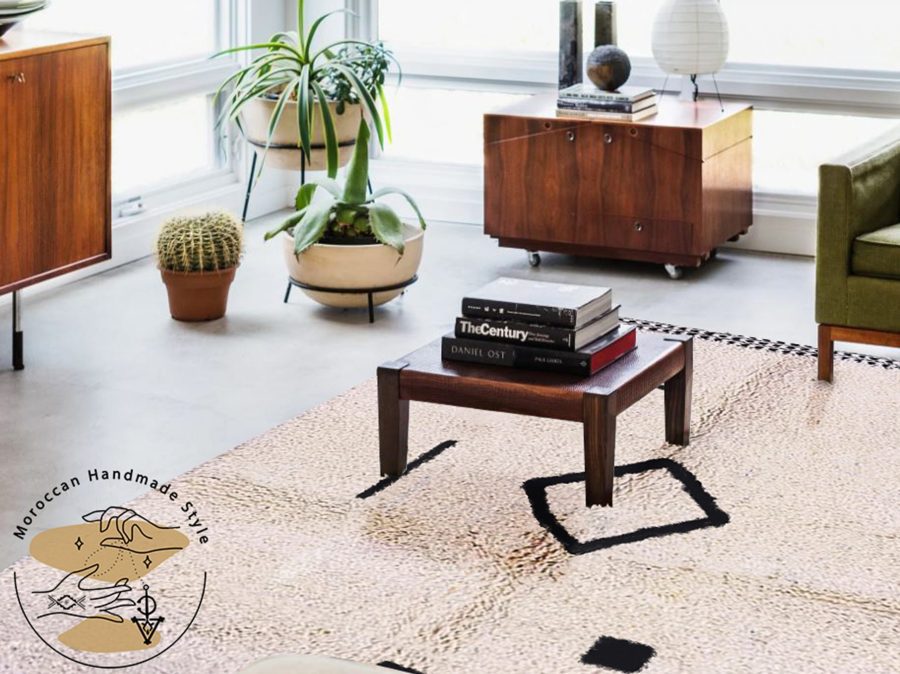 One of the most popular styles is the Beni Ourain rug. These tribal rugs originate from the Beni Ourain tribe in the Middle Atlas Mountains of Morocco. Distinguished by their shaggy, black, or brown wool and geometric diamond motifs, Beni Ourain rugs have a rustic, earthy aesthetic. A standard 8×10 Beni Ourain rug offers ample size to make a statement in living rooms, bedrooms, and dining spaces.
Beyond Beni Ourain, Morocco produces many other distinctive regional rug styles. The cities of Rabat, Marrakech, and Casablanca are hubs for the rug trade, employing techniques like flatweaving, knotting, tufting, and embroidery. Vintage Moroccan rugs from the mid-20th century or earlier also attract collectors.
When shopping for a Moroccan rug 8×10 or other sizes, always look for signs of authenticity. Natural dyes, uneven shearing, and slight imperfections point to a legitimately handmade rug. Synthetic dyes and machine-woven construction indicate a fake. Investing in an authentic Moroccan rug ensures that you'll enjoy a meaningful, one-of-a-kind piece.
Let our collection of authentic rugs transport you to Morocco. With free shipping and returns, decorate your home with these special pieces of art underfoot.