In an increasingly digitized world, the handmade charm of Berber rugs injects much-needed tactility into home interiors.
Weaving has been intrinsic to the culture of the semi-nomadic Berber peoples of North Africa for centuries. Their rugs and tapestries thrive on imperfections, with crooked lines and asymmetrical compositions that are both geometric and soulful, minimalist and lively.
Traditionally Berber rugs were made by women deftly weaving tapestries from wool or recycled textiles at home, with little changing from generation to generation, while the men were working outdoors tending to sheep and goat herds. It was not until around the 1920s that European tastes evolved and decided that these traditional weaves were now "modern."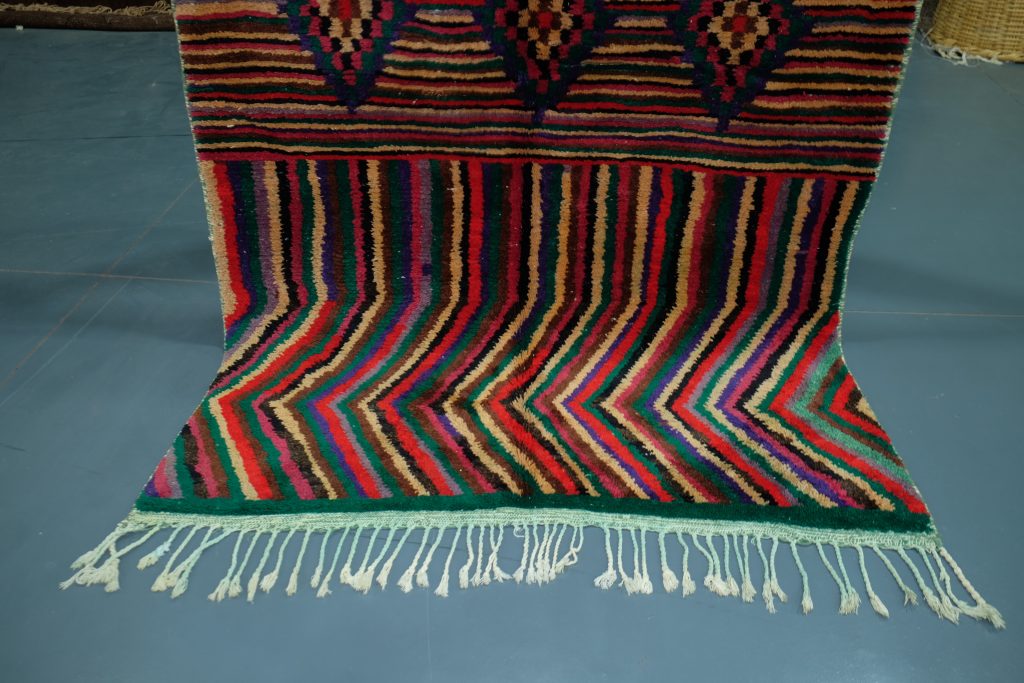 Le Corbusier is credited with turning the heads of his fellow modernists to Berber weaving traditions. He used Beni Ourain carpets when he designed Villa La Roche in Paris in 1923–25. There are several rugs of the same tradition on the floor of Villa Mairea, Alvar Aalto's rural retreat in Finland, and a photo taken in 1938 of Frank Lloyd Wright's Fallingwater in Pennsylvania shows yet another.
The Beni Ourain people are thought to have lived in the Atlas Mountains from the ninth century AD, and the name refers to 17 Berber tribes who primarily live there. The thick pilewoven, cream-colored rugs are traditionally made from the wool of the ancient breed of Beni Ourain sheep and have thin black lines crisscrossing to form a diamond shape. "That symbol is actually an 'X' to symbolize peace and harmony," explains Amy Elad-Echariti, the founder of the Marrakesh-based homewares label Laith & Leila. Elad-Echariti, who married into a family of Berber weavers, works directly with craftspeople across Morocco to champion their craftsmanship.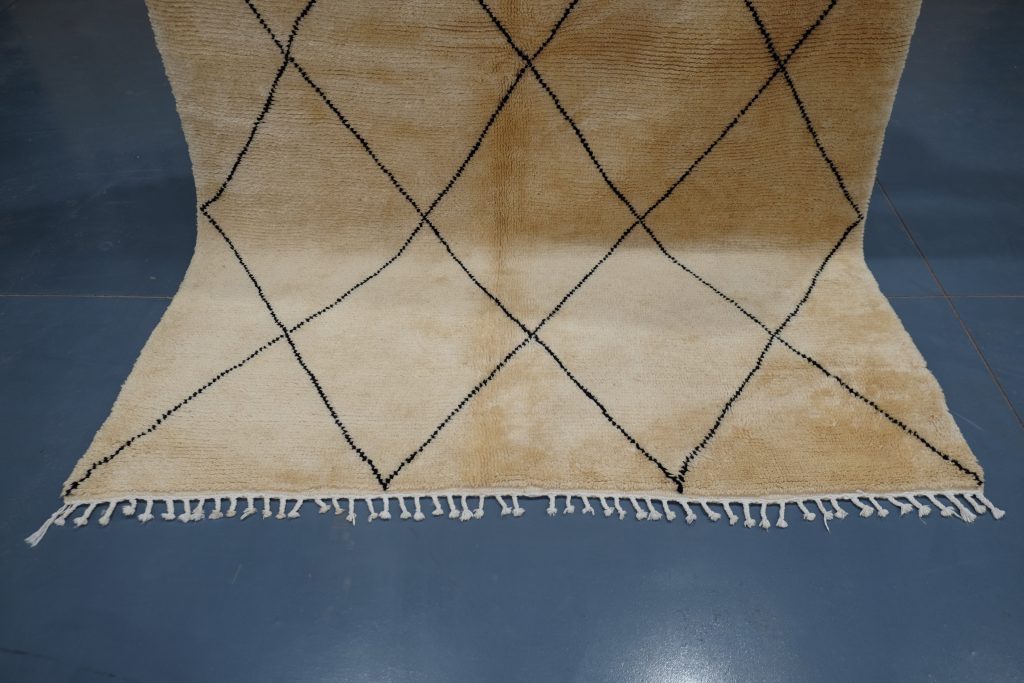 Beni Ourain rugs are traditionally made by women with no formal training and are woven from memory. Often improvised and asymmetrical, in the context of an austere, modernist interior they provide much-needed warmth. In the High Atlas Mountain region, where Mount Toubkal stands as the highest peak in North Africa, they were traditionally used as blankets and shawls. "One of the weavers I know, Miriam, puts her rug over her shoulders like a robe when she wakes up in the morning," says Elad-Echariti.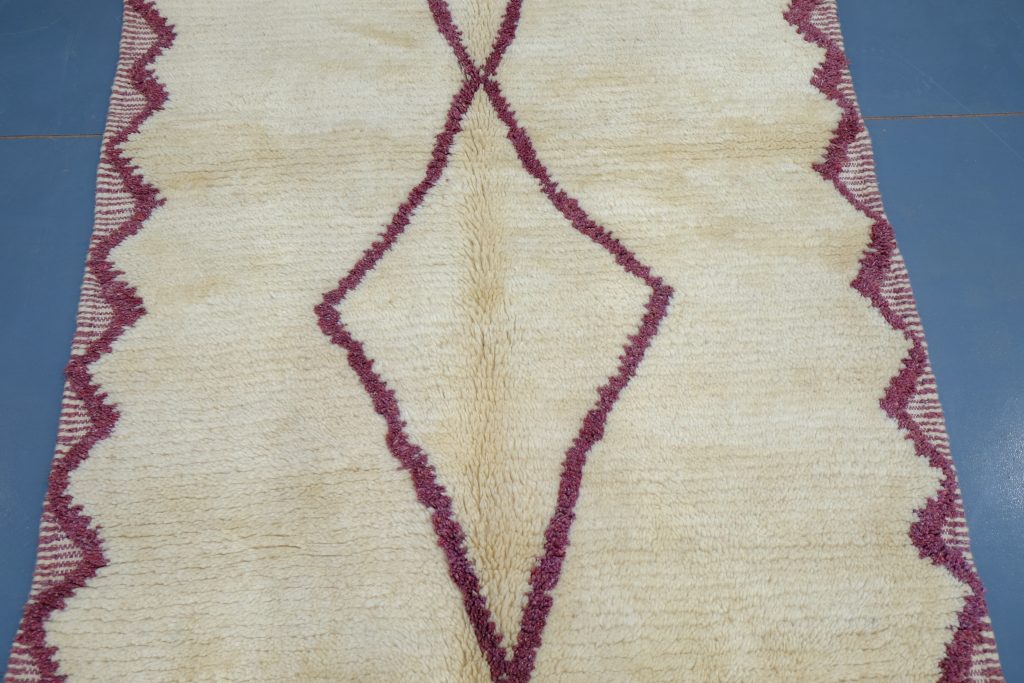 The rugs from the Azilal region of the Atlas Mountains are quite a bit more expressive. Using the same creamy wool as the Beni Ourain, the free-moving abstractions and crawling patterns are dense with symbolism. Each rug tells its own story. "They incorporate symbols like the Hand of Fatima or an evil eye for protection," says Elad-Echariti. The tints of wool are dyed using locally available plants and berries.